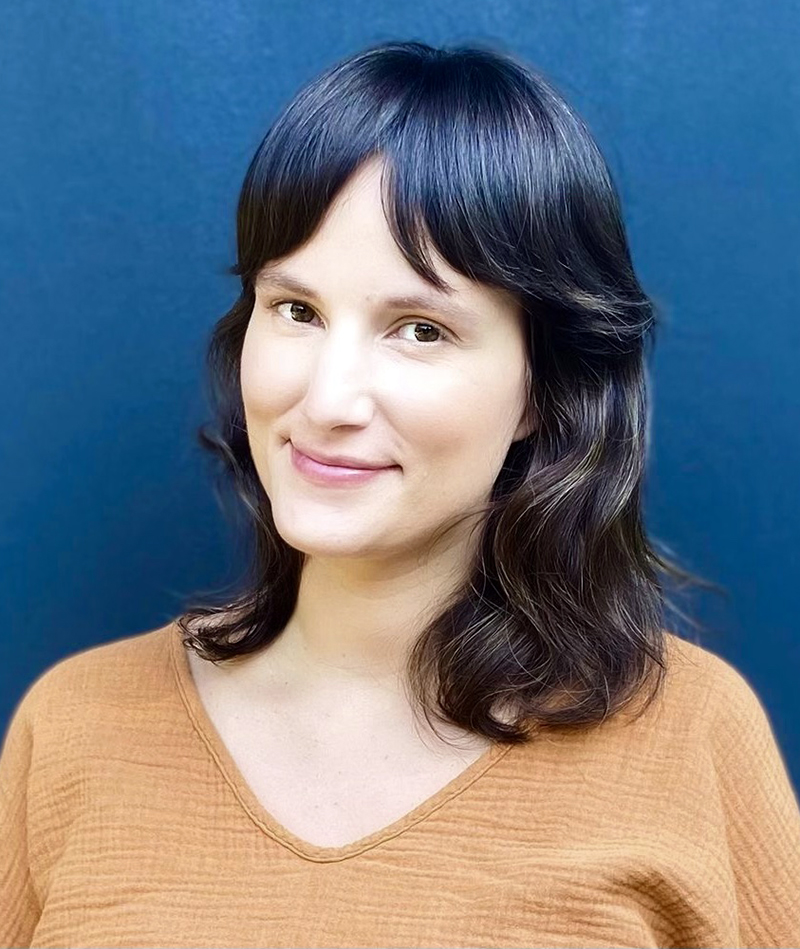 About Tamara Del Rosso, MSW
(SHE/HER)
People like to say that "everyone should be in therapy" but I prefer the idea that "anyone can be in therapy"—it may not be easy, but it requires no skill other than showing up.  I believe that through this work we can discover parts of ourselves that we wouldn't be able to meet otherwise—shining a light into the hidden spaces in order to understand or even embrace the shadows we might find there.  Through becoming less and less intimidated by our internal life, we can expand our sense of who we are, and access the growth, creativity and aliveness that is already inside of us. 
I will always approach our work together with an openness to the multilayered and inherently collaborative nature of the therapy process.  While my personal style of psychodynamic therapy is influenced by contemporary psychoanalysis and Buddhist psychology, the look and feel of this depends on each client's unique humanity and identity, and on where we will find points of connection.  Therapy is not just about relationships, it is a relationship in and of itself, the exploration of which can teach us so much about how we exist in the world.
I received a B.A. in Psychology from Brown University and a MSW from Smith College in Clinical Social Work.  I trained at Wright Institute Los Angeles in a 2-year postgraduate fellowship in psychoanalytic psychodynamic therapy, and the Training Institute of Mental Health, a NYC psychodynamic clinic.  I also have experience providing psychotherapy to adults and children in community clinics and schools. I've worked with a range of client experiences, including but not limited to:
• Difficult Relationship Dynamics
• Sexual Orientation and Gender Identity exploration
• Complex and Developmental Trauma
• Artistic/Creative Process
• Reproductive Challenges (pregnancy and postpartum periods, birth trauma, perinatal loss)
• Body Image and Disordered Eating
Tamara Del Rosso, MSW is an Associate Clinical Social Worker (ACSW95335) under the supervision of Lauren Moses, Psy.D. (PSY27895).